Aquarium Gardens Spring Update
A lot has happened this Spring at Aquarium Gardens, we're here to bring you up to date…
We've been working hard this spring, bringing in new products and plants in order to develop our range and service. We have also been working on our new aquascaping shop based in Huntingdon, Cambridgeshire. AND we have even held our first Aquascaping workshop with world famous aquascaper George Farmer! Read on for more info…
What's new this Spring
Hardscape Materials 
We now carry a wide range of hardscape materials available to order online and collect in store. We have also installed a hardscape sandpit in store, meaning you can arrange your hardscape layout before you even make a purchase!
Aquascaping Workshop with George Farmer
Back in March we held our first Aquascaping Workshop in our brand new aquascaping shop. We were delighted to have George Farmer on board to deliver a wonderful introductory aquascaping presentation followed by an aquascaing demo. We had a full house to watch George in action. For pictures of the day and the finished aquascape, head over to our Facebook page. Stay tuned for future aquascaping events!
Come visit us…
We are extremely excited to bring our business to the shop floor. Based in Huntingdon, Cambridgeshire, our new retail shop offers customers the chance to visit us and view our range of plants, hardscape and aquascaping supplies. We also have on display a number of planted aquariums to inspire you (including a George Farmer aquascape). We're on hand for help and advice. Head over to our contact page if you're planning a visit.
Our Facebook page is also packed with pictures of our shop and plants, a great way to stay up-to-date with what's happening.
Coming soon…
Look out this summer for more aquascaping supplies at Aquarium Gardens. We will be introducing a new range of aquascaping tools and some high quality glassware, including lily pipes, skimmer inlets, and nano glassware.  
Lastly we are super excited to announce we will soon be stocking a variety of freshwater shrimp at great prices, watch this space!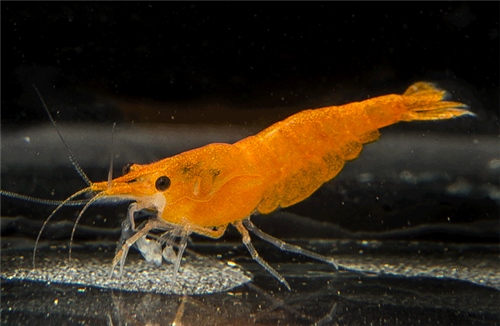 New Products and Special Offers

Anubias Nana




Now £3.75 

Perfect beginner plant for attaching to wood or rock.

Lagenandra Meeboldii 'Red'

A great alternative to Crytocoryne plants. Broad colourful leaves and easy to care for.

Hygrophila Siamensis '53B'

Forms an incredible amount of side shoots. The perfect fast growing supporting plant.

New plant food

Reeflowers all inclusive plant food is great value and contains all the nutrients your plants need.